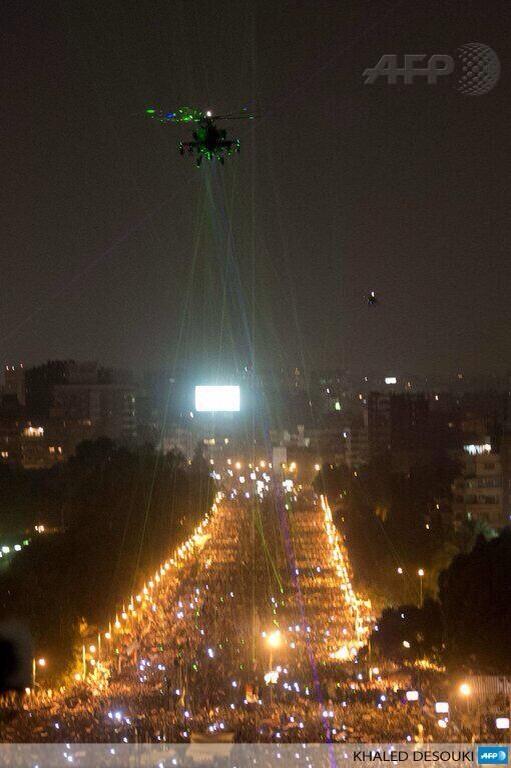 Protesters are pointing laser beams on Army helicopter flying over Itahadeya, Egypt's Presidential Palace.
Today is day 2. Traffic is light in Dokki this morning but it's a bit more than yesterday. The usual morning traffic jam of people rushing to their offices is gone. This is a good sign for the Rebel movement.
The money supply is still good. We tried to withdraw money at the ATM this morning without a problem (July 1st, it's rent paying time) - there were no queue of people either.
Small shops in Mesaha are stacking boxes of water outside their premises signalling a plentiful supply for now.
The estimates of the number of protesters on the streets across Egypt was 17 million. I don't know how accurate this number is but yesterday was definitely the largest demonstrations Cairo has ever seen.
The scourge of Tahrir, which is the sexual attacks to female protesters, persisted yesterday. There were 20's reported cases. This has really gone far too long. In comparison, there was no report from Itahadeya, the other large demonstration site in Cairo.